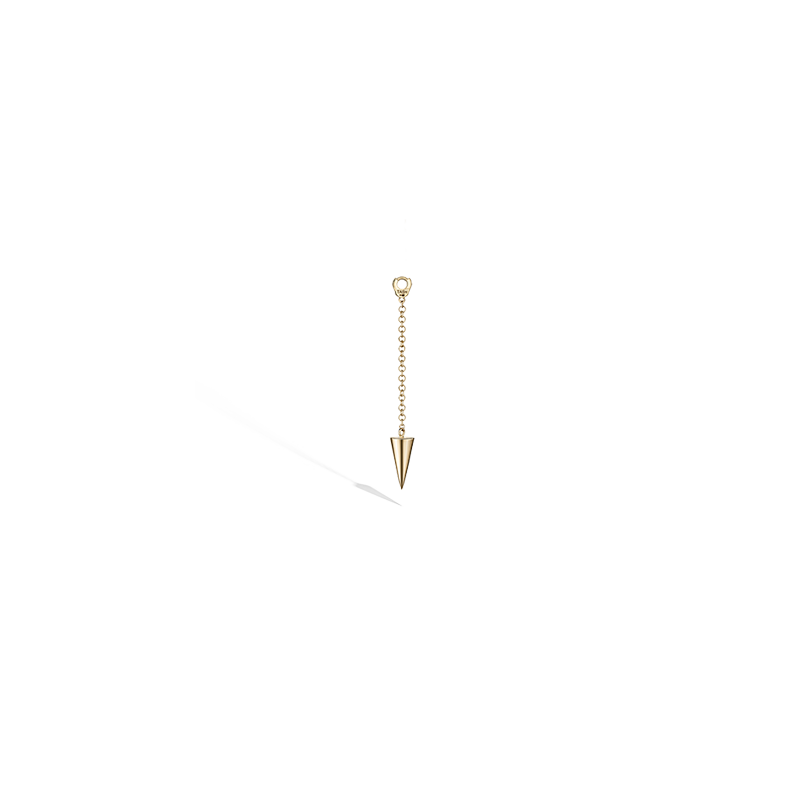 20mm Pendulum Charm with Short Spike /YG
20mm Pendulum Charm with Short Spike /YG
Regular price
€28000 EUR
€280.00 EUR
Free shipping above €100,-
Order before 5PM and receive your jewelry the next day
Klarna | Buy now pay later
14K Yellow Gold
20mm long chain


Patented TASH handcuff jumpring

Item sold singly

Fits the classic plain ring or can we worn with a stud
Maria Tash is al meer dan 21 jaar ontwerper en handelaar van mooie juwelen. Ze wordt beschouwd als een autoriteit op het gebied van body piercing en heeft de vele facetten van de industrie besproken in verschillende tv- en printmedia, waaronder:
MTV, The Today Show, ABC News, The View, Vogue, The Village Voice, Daily News, The Tonight Show Starring Jimmy Fallon.
Maria Tash was de eerste die veilige sieraden met intern schroefdraad aanbood in een dikte van 19 gauge (0,9 mm). Tash-sieraden met schroefdraad zijn perfect voor oorlel, oorkraakbeen of neusvleugelpiercings.
Maria Tash heeft elke diamant ingekerfd onder de gordel van de steen en door precisiezetters er voorzichtig in laten duwen. Dit door speciaal ontworpen tanden in deze inkepingen om de steen stevig vast te houden. De resulterende look is een diamant die lijkt te zweven op de huid, met de instelling volledig onzichtbaar.
bron en foto van sieraden mariatash.com