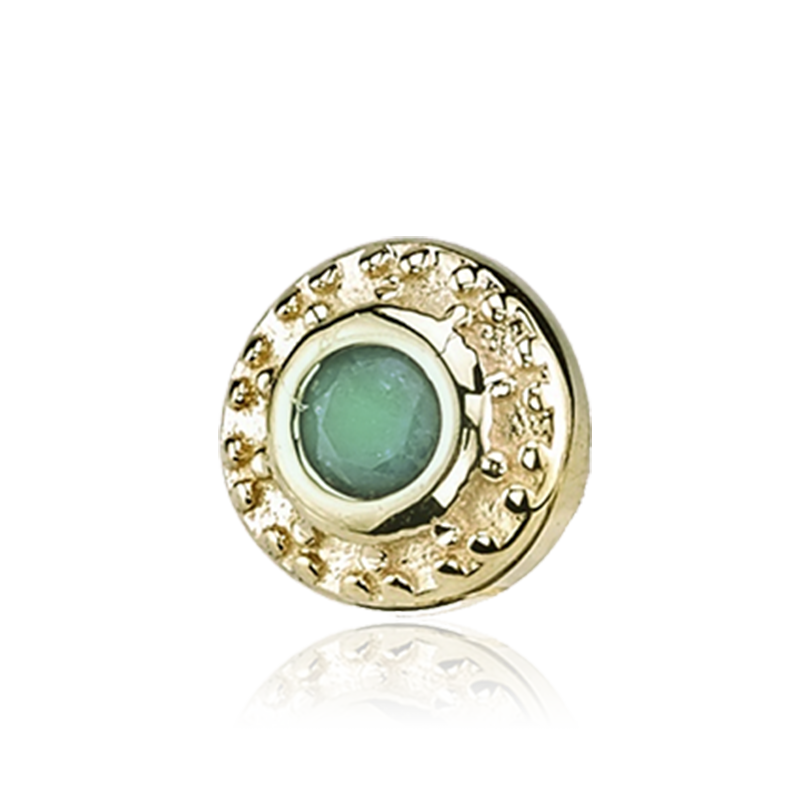 Tiny Nanda Chrysoprase Cabochon /YG
Tiny Nanda Chrysoprase Cabochon /YG
Regular price
€21000 EUR
€210.00 EUR
Free shipping above €100,-
Order before 5PM and receive your jewelry the next day
Klarna | Buy now pay later
14K Yellow Gold
Size: 5mm Beaded Bezel
1x 2mm Chrysoprase Cabochon
Internal Threaded 00120
Post not included.
ABOUT BVLA
BVLA is the world's leading designer and manufacturer of fine body jewelry. 
Since 1996, we have proudly built a business dedicated to exceeding industry standards and defying the status quo. Founded by Nick Martin who saw a clear potential in the market for U.S. made, precious body piercing jewelry, BVLA's focus has always been on quality and design. 
With over 3,000 original designs in our collection and growing, we are innovators at heart.