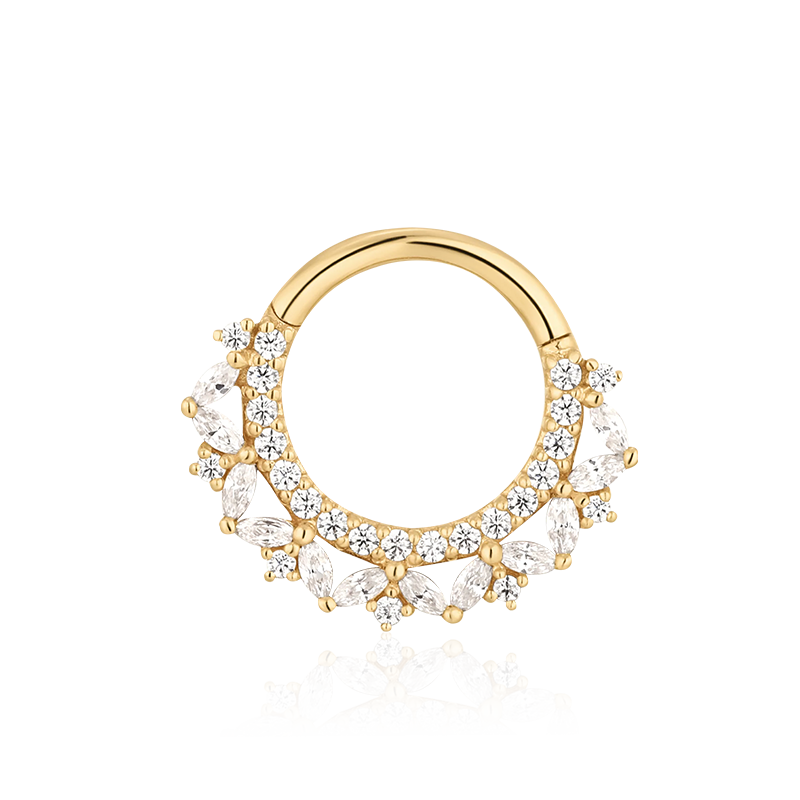 Heartthrob CZ /YG
Heartthrob CZ /YG
Regular price
€89000 EUR
€890.00 EUR
Free shipping above €100,-
Order before 5PM and receive your jewelry the next day
Klarna | Buy now pay later
16 Gauge - 5/16" (8mm)

(12) 1 x 2mm CZ, (17) 1mm and (7) 0.9mm Swarovski CZs



14K Yellow Gold
Sold as a single

The hinged clasp allows you to easily open and close so you can switch up your look effortlessly. Perfect to wear in your Septum, Earlobe, Daith.
ABOUT BUDDHA JEWELRY ORGANICS
Rion Wickersham, started piercing in 1991, and then began hand carving wood plugs for the original Organic Jewelry company in 1998.
During a trip to Bali in 2002, he started collaborating with local carvers—and Buddha Jewelry Organics was born. We opened our first piercing studio in 2004, enriching our designs with continuous feedback from a large variety of jewelry lovers.
Behind each design is our passion for jewelry and our love for modern fashion and our personal experience wearing and selling jewelry. We always strive to produce amazing, high-quality jewelry at affordable prices.